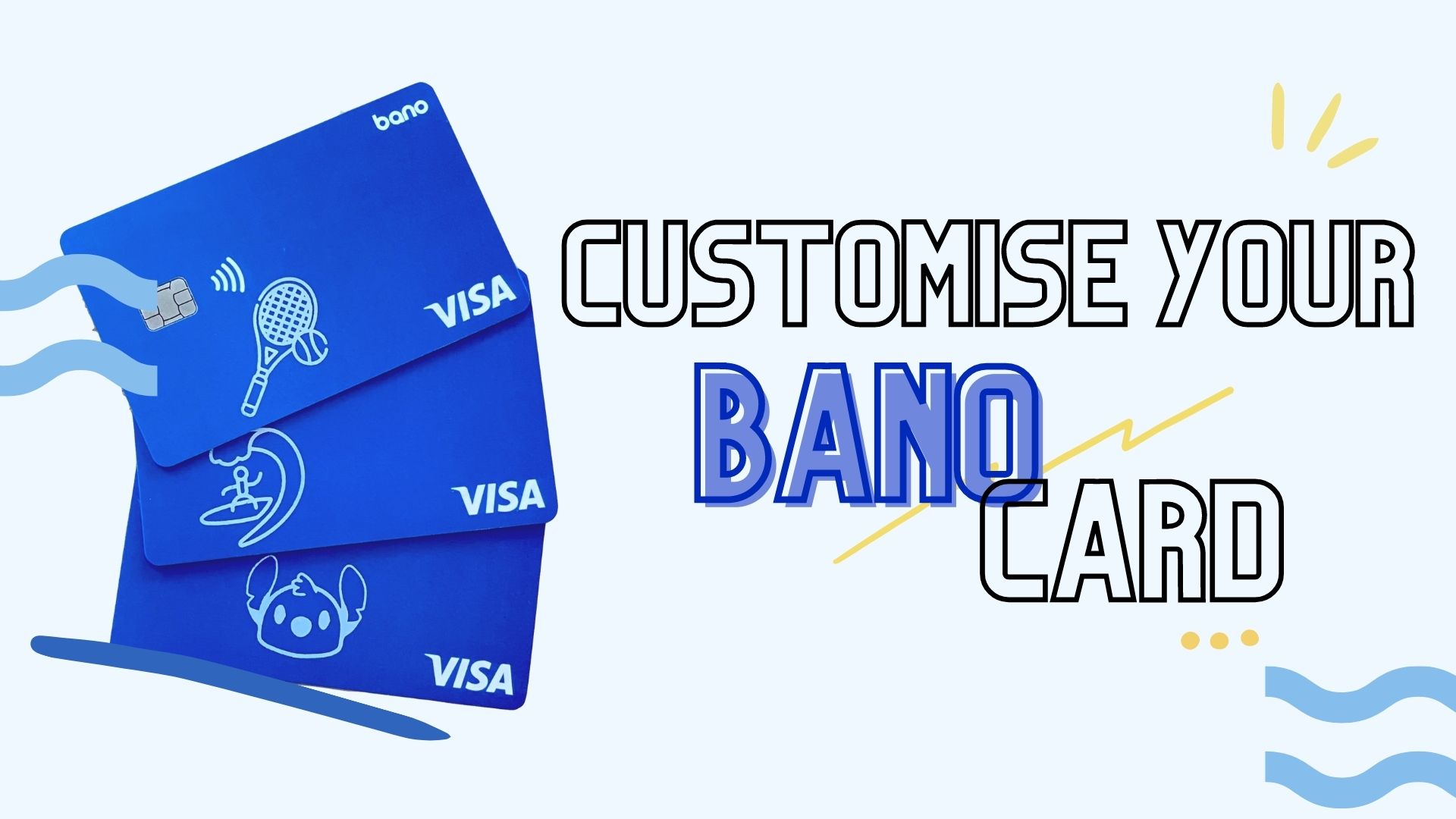 It's time to add some personality to your cards! With Bano's new option to customise your Bano VISA Card, you can throw away your old, boring cards and join us on a new, personalised adventure. 

To be eligible:
New Bano Users/Users who have NOT ordered a Physical Card:
Download the Bano App and apply to be a Bano User.


Once you have been approved, you can apply for two types of Bano VISA Cards (Physical or Virtual). Apply for a virtual card so that you can use it to become an 'active' Bano user. 

After spending at least $1 in-store/online using your virtual Bano VISA card for the 1st time, apply for a physical card and use our in-app personalisation tool that add images to your card.

*The printing is provided by a third-party company. The user must not infringe intellectual property rights. The user agrees that they will take full responsibility if they were to customise a card using any trademarks, logos, designs, patents etc.*